Meet Dr. Howard Krisel DC
Dr. Howard Krisel founded Integral Health Studio in Atlanta, Georgia in 2005. He received his Doctor of Chiropractic at Life Chiropractic College West in San Francisco, California. He is also a graduate of the University of Florida. His undergraduate work was in Psychology and Religious Studies. Dr Krisel has developed a comprehensive treatment program that utilizes several modalities, techniques, and exercises. This integrative approach has been successful in helping people with chronic pain, migraine headaches, osteoarthritis, stress management, posture issues, disc degeneration, rotator cuff tears, auto injury whiplash, and those craving overall health and wellness.
Dr. Krisel previously has served as the vice president of the North Florida Chiropractic Society. He has had the opportunity to serve people in Georgia, California, Florida, as well as India. He has been a featured speaker at Life University in Atlanta,GA. He has presented at the Mind/Body Expo and is a frequent lecturer about natural health to many groups, organizations, and clubs in the Atlanta area.
Dr. Krisel has completed post graduate studies in Network Spinal Analysis,Thompson protocol, Chiropractic Biophysics, Chiropractic Pediatrics, Webster technique, and Nutrition and Weight loss. He takes pride in providing natural gentle chiropractic care to people in the Atlanta area.
Schedule Your Consultation with Dr. Howie Today
Book Now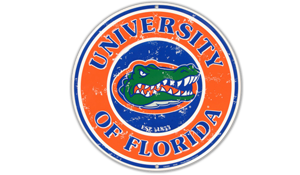 University of Florida
B.S Psychology

Life Chiropractic College West
Doctor of Chiropractic







Memberships & Associations