Dr. Hamilton Wetzel
Third Generation Chiropractor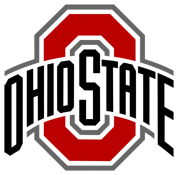 Ohio State University
B.S. Liberal Arts

Life University
Doctor of Chiropractic
Meet Dr. Hamilton Wetzel DC
Dr. Hamilton Wetzel received his degree from Life University in Marietta, GA in 2005. Before moving back to the Atlanta area where he joined Integral Health Studio in 2008, he practiced in Franklin,TN.
Dr. Wetzel specializes in gentle adjusting and utilizes many chiropractic techniques including SOT, Network Spinal Analysis, Thompson, Diversified, Toggle, and Activator Methods. He has been successful in helping people with auto injuries, neck pain, headaches, osteoarthritis of the knee, and shoulder injuries. He provides wellness counseling to individuals craving changes to their unhealthy lifestyle.
Dr. Wetzel is a third generation chiropractor. His family has been practicing chiropractic since the 1930′s with both his father and grandfather practicing in his home state of Ohio. Growing up with chiropractic as his main form of health care, he deeply understands the impact it can have on ones health and well being. Dr. Hamilton's goal is to help his community become healthier and happier by providing them with excellent holistic chiropractic care.